Azure Admin Training In Hyderabad
with
100% Placement Assistance
Azure Admin Training In Hyderabad Online Details
Azure Admin Course Curriculum - Online classes
Key Features Of Azure Admin Training in Hyderabad
About Azure Admin Training in Hyderabad
We offer you the best Azure Admin Training In Hyderabad and our aim is to bring out the fullest potential of our students by teaching them the most in-demand cloud computing services. We train our students to develop, handle and deploy various web applications on the Azure cloud platform.
 Fundamentals of Azure like Azure active directory, Azure policy, Role-Based Access Control (RBAC), Azure policy, Azure subscriptions, and Azure PowerShell are effectively taught. Live projects and practical training sessions are our specialties.
Looking to ace the azure game?
Well, you are at the right place. At Azure Admin Training In Hyderabad, we function with a set of highly certified trainers who train the students using various industrial techniques. 
We involve students in projects that give them real-time experience and practice. By the end of the Azure Admin Training In Hyderabad, you will also acquire proficiency in VPN Gateways, Azure Storage, Blob Containers, and app service plans. 
Our 30 day Azure Admin Trainings program will not only enable you to learn the Azure Admin Training in Hyderabad course but will also make you a skilful and confident individual. You will walk out as a qualified Azure Trainings with higher chances of getting placed in MNCs.
 We are the leading azure training institutes in Hyderabad with a remarkable success rate in the business.
Azure Admin Training in Hyderabad Online Course Includes
Modes of Azure Admin Trainings
Why Choose our Azure Admin Training Program?
The Azure Admin training conducted by our experts will help you to become skilled in the Azure program and make you competent in this field. Here's the reasons why you choose us for Azure Admin Training in Hyderabad. 
What do students say about our Azure Admin Training In Hyderabad
I would highly recommend Azure Admin Training in Hyderabad to anybody interested in Azure. Their teaching methods are interesting and highly beneficial.
Review The faculty is friendly and maintains a professional environment. They are always available to clear your doubts and queries at any given time.
I attended the online classes and I must tell you that it didn't feel like an online course, I felt like I was sitting in the classroom. The experience was just mind blowing. Loved the entire process.
This is the best institute to learn Azure Admin training in Hyderabad. The course syllabus is up-to-date and their interactive sessions made it easy for me to clearly understand the Azure program and also give in-depth knowledge about the course.
I have enrolled for their Online Azure Admin training course and after compilation of the course they guided me with their placement assistance program and mock interview preparations which helped me to get placed in an MNC. Thank you Azure Trainings.
Very good trainer with deep knowledge on Azure program. Good theoretical and practical classes conducted by the trainers. The teaching method was very clear which helps in effectively learning the Azure program.
The Admin Admin training in Hyderabad was very helpful. Trainer clears all the doubts with much patience and is approachable 24/7. Thanks Azure Admin Trainings for this excellent training program.
I have done the Azure Admin Training in Hyderabad course from Azure Admin Trainings. Their classes were very good with so much practical experience and good study materials. Their online training program is very helpful for me.
The course material was always up-to-date, and we were given the latest updates on Azure every week. The trainer, Mr.bharat was very friendly and supportive throughout my time at Azure Admin Training In Hyderabad. The hands-on training was very helpful, and the instructor gave me detailed explanations of all concepts.
AzureTrainings is one of the best Azure Admin training In Hyderabad. The video courses are very helpful, and Bharat sir's classes were always enjoyable as he made sure we understood all aspects of our work.
AzureTrainings is a great place for anyone who wants to learn about Azure and get certified. Bharat sir is a great trainer and makes sure that everyone understands the concepts before moving onto the next one. He also ensures that all our doubts are cleared before we leave class.
I joined Azure Admin Training in Hyderabad after my degree only to make up for the free time. After the end of the course, not only did I gain knowledge but also got placed as an intern in one of the top MNCs in Hyderabad. Thank you Azure Trainings
Microsoft Azure Administration Certifications ( AZ104 ) details
AZ104 is the microsoft azure administration certification test with an Beginneer to intermediate difficulty level when compared to other Microsoft certification exams.
Az104 exam generally consists of questions from 5 modules listed below.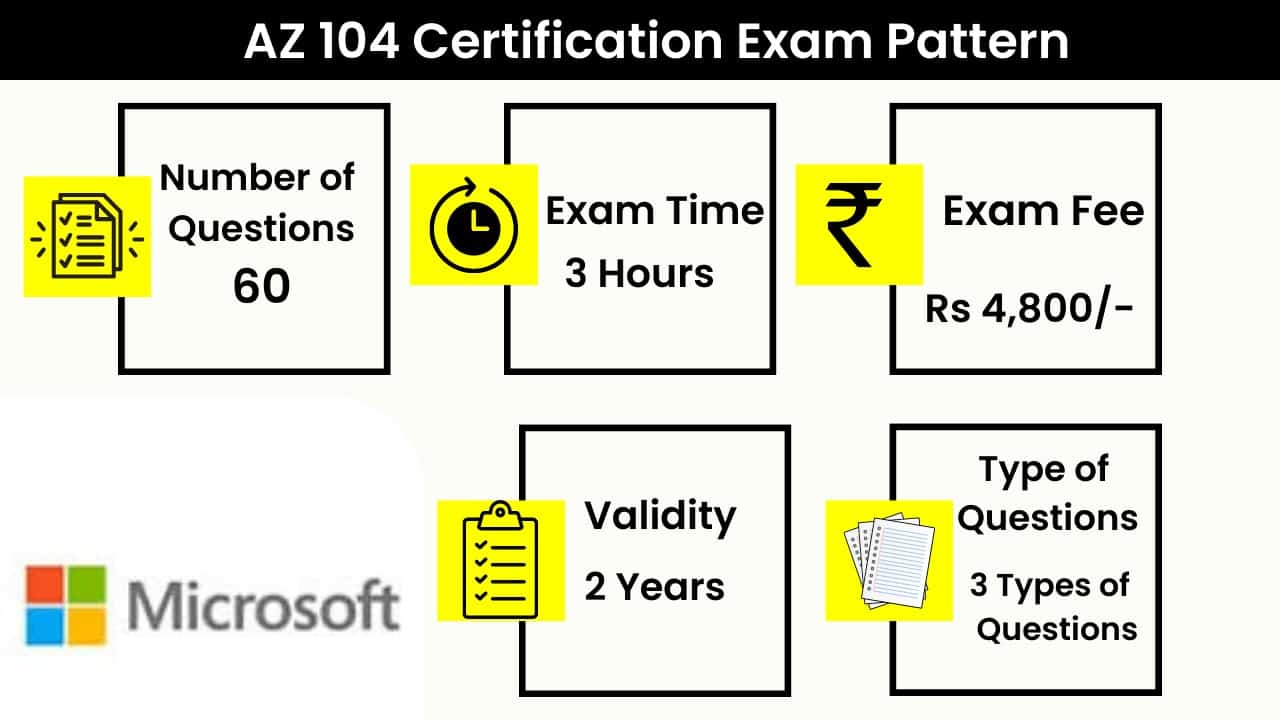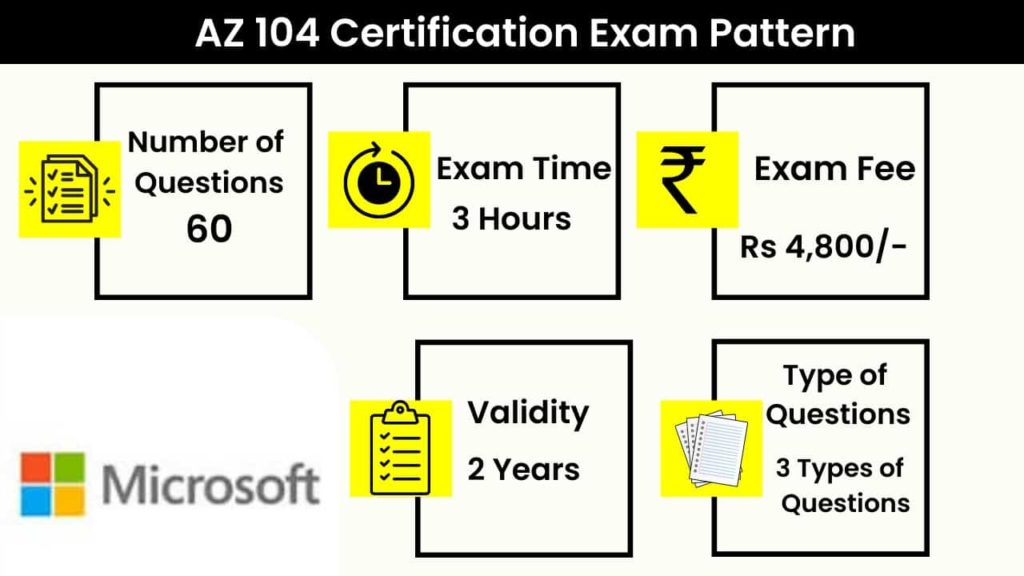 Azure Admin AZ 104 Certification Exam Pattern
Benefits of Enrolling this Azure admin Training in Hyderabad
Career Opportunities in Post Azure admin Training
Market Trend in Azure Administrators
After Completion of this Azure Admin Training In Hyderabad
Prerequisites to Learn Azure Admin Course
Azure Admin Training in Hyderabad Ameerpet
Green House, #202, Satyam Theatre Rd, Ameerpet, Hyderabad, Telangana 500016
Azure Admin Training in Hyderabad KPHB
806, 8th Floor, Manjeera trinity Corporate, Besides Manjeera Cinepolis mall, KPHB Colony, Kukatpally, Hyderabad. 500072
Frequently Asked Questions;