100% Placement Assistance
AWS Course Curriculum - Online classes
Key Features Of Azure Admin Training in Hyderabad
About AWS Course in Hyderabad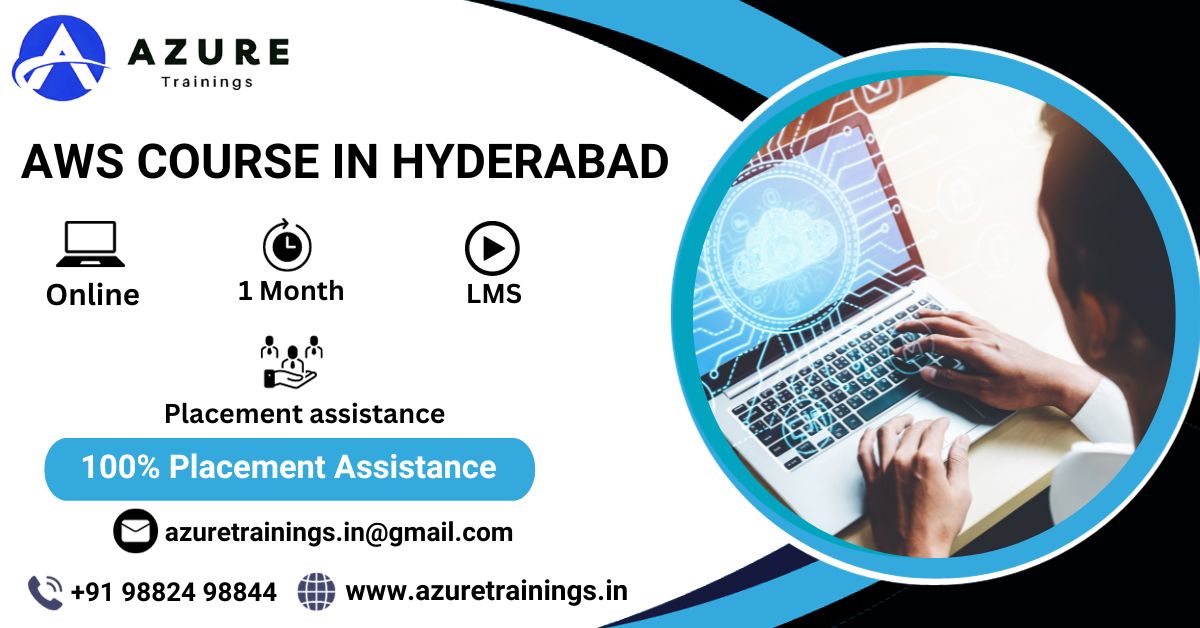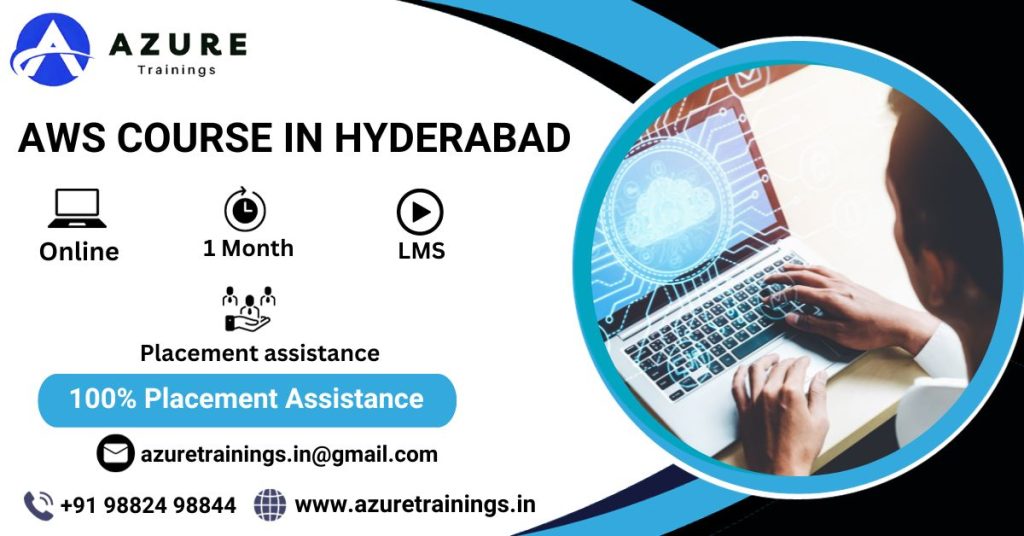 Established in 2006, AWS (Amazon Web Services) pioneered in delivering modern cloud infrastructure as a service, marking a significant milestone in the industry's evolution. 
Amazon Web Services, represents a secure cloud services platform that encompasses a wide array of capabilities. These encompass compute power, database storage, content delivery, networking, web hosting, application hosting, and more, all designed to enhance business performance cost-effectively and efficiently.
AWS offers three primary categories of Cloud Computing Services: Infrastructure as a Service (IaaS), Platform as a Service (PaaS), and Software as a Service (SaaS). The remaining 25 services are integrated within these core categories, contributing to AWS's comprehensive offerings."
Amazon Web Services (AWS) empowers its users to choose their preferred operating system, programming language, web application platform, database, and various other essential services."
The AWS Course in Hyderabad at Azuretrainings is meticulously designed to equip students with the knowledge and skills needed to optimize the AWS cloud environment. Our training provides a comprehensive understanding of AWS, its services, and how they offer cloud-based solutions.
Our AWS Training program emphasizes mastery of cloud design patterns and focuses on imparting core concepts that will enable you to create exceptional IT solutions using the AWS platform. Our training equips students with the essential skills and expertise needed in order to pursue a successful career in cloud computing. Our course syllabus includes topics such as – 
Introduction to cloud computing

Identity Access Management

Introduction to AWS 

AWS architecture and its core services

Designing resilient AWS implementation

Basics of Linux for AWS

Storage Services 

Networking Basics

Implementation and optimization of AWS etc.
After successfully completing our AWS training program, we offer placement assistance, giving you the opportunity to take part in our campus placement events hosted by Azuretrainings.
Enroll in Azuretrainings for the AWS Course in Hyderabad and build a lucrative career. 
Modes of AWS Course In Hyderabad
Why choose our Azure Training Institute?
What do students say about our AWS Course In Hyderabad
Azure Training is one of the best places to learn AWS course in Hyderabad. Their trainers are highly qualified and have vast experience in AWS training. I was immediately placed after completing the course at Azure Training. Much appreciated for the effort of the placement team.
I joined the online class for AWS course in Hyderabad at Azure Training, my trainer helped me with completing the AWS course topics by conducting one-on-one doubt clearing sessions when ever I required. The AWS training was very helpful for enhancing my career on Amazon Web services.
I Attend Azure Trainings AWS course online. They provides the best course syllabus which can be customizable as per your requirement and a comprehensive training program. My trainer guided me on how to work on cloud computing, and AWS exam preparation. I highly recommend Azure Trainings for an AWS course in Hyderabad.
Azure Training is the best institute to learn any software course, I completed my AWS Course In H yderabad here which is my best decision ever. During the training they provide theory as well as practical based training with lab access, their placement program is one of the best thing here for the trainees.
I got placed as a cloud developer after completing the AWS training program at Azure Training. This institute is the best place for AWS Course in Hyderabad. The trainers are AWS experts who have exceptional skills in AWS & a friendly environment to learn. I completed the AWS course last month, and was able to easily understand complex programs after listening to the trainers' simple explanations.
The faculty at Azure Training provides in-depth knowledge on the AWS. The classes were very interactive and gave me the skills and confidence to tackle projects such as clearing the AWS certification exam at my first attempt and cracking a job at a top MNC in Bangalore. Do not think twice if you want to enroll for the AWS course at Azure Training.
Our AWS training course is specifically designed to prepare you for clearing the AWS certification exam. The entire course content aligns with the certification requirements and equips you to confidently tackle the AWS certification exam, enhancing your prospects for securing top jobs at leading multinational companies (MNCs). By enrolling in this AWS Course In Hyderabad, you will receive access to real-world industry scenarios and projects that are directly tied to your success. Upon the successful completion of the training program students will be received an AWS course completion certificate from Azure training. 
Information About AWS Course Certification Exam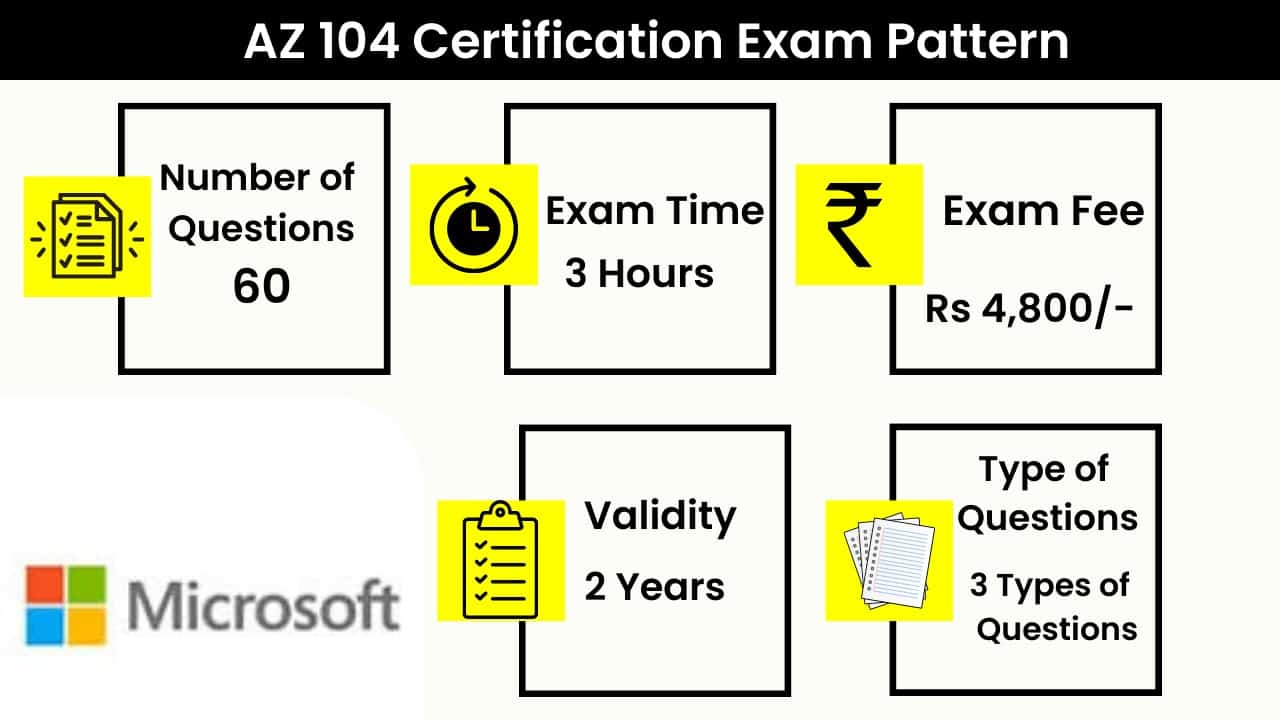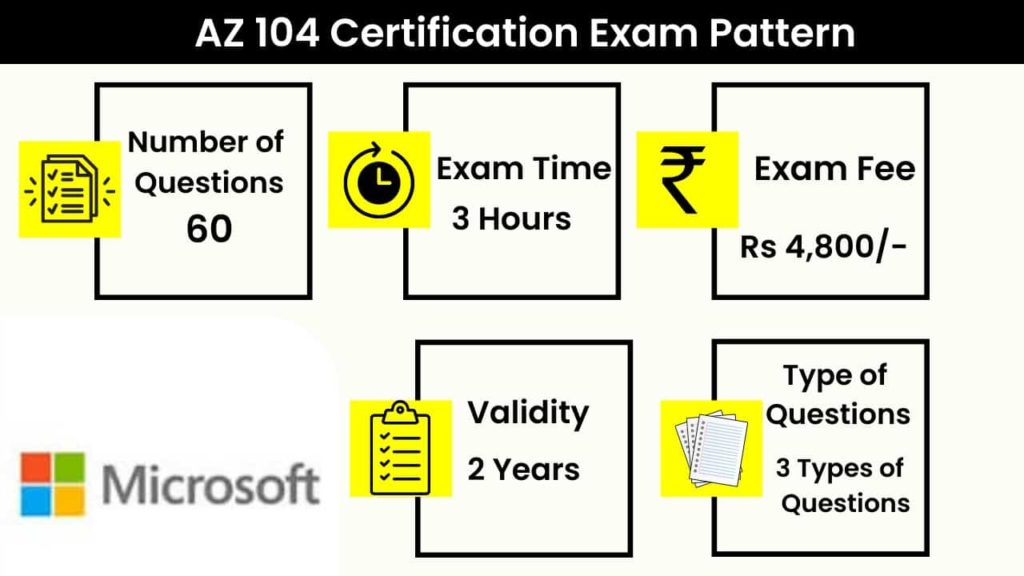 Types of AWS Certification Exams
Prerequisites to Learn AWS Course
Who Should Learn AWS Training?
Job Opportunity in AWS Course
Advantages of Learning AWS course
Approximate Payscale in the field of AWS Course
Completion of the AWS course you will learn